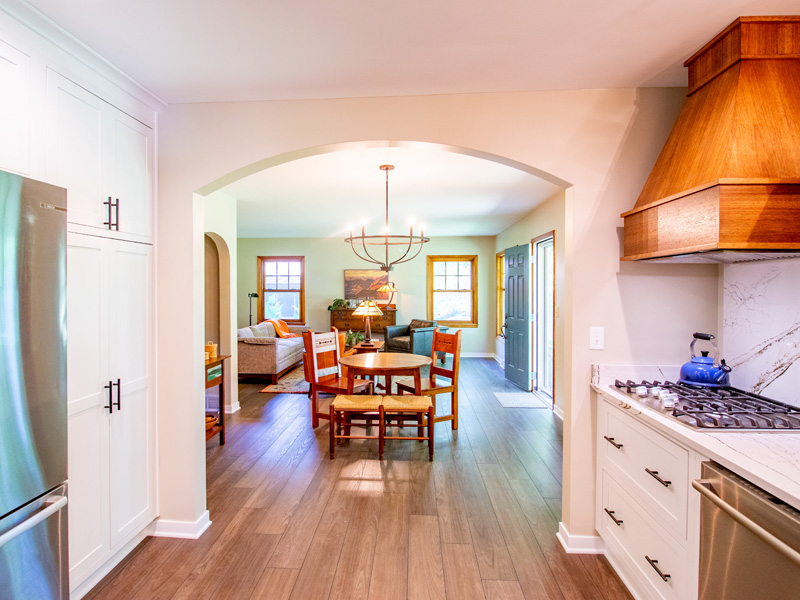 Kitchen/Living Room Remodel
Remodeling the kitchen and living room can create a more functional and cohesive living space, potentially increase the home's value, and enhance daily living by improving workflow, storage, and overall aesthetic. It can also provide a more inviting and comfortable environment for entertaining and spending time with family and friends.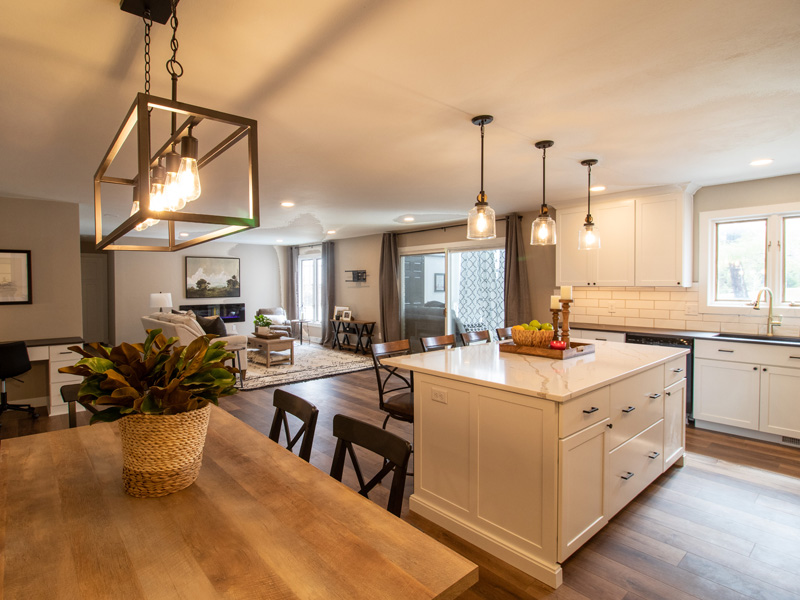 Main Floor Open Layout
Remodeling an area of your home to create an open layout floor plan can significantly increase the perceived space and functionality of your house by removing walls and barriers between rooms, allowing for better flow and increased natural light. This can improve social interaction and communication between occupants, create a more modern aesthetic, and increase the resale value of the property.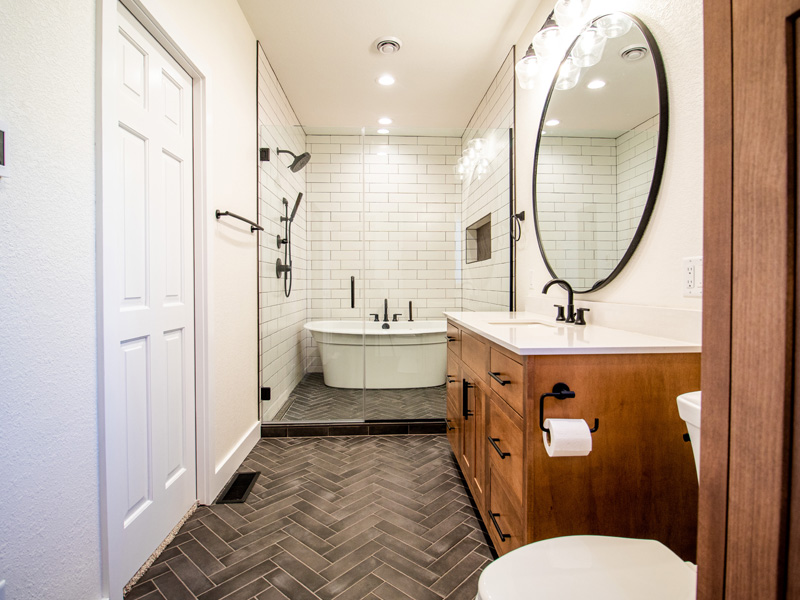 Master Bathroom Remodel
A master bath addition can increase the value of your property while utilizing unused space. Master bathroom additions add privacy to your home and can make it easier to entertain and host overnight guests.